Table of Contents
Why Use GCE CV Builder Application
Pick the best or perfect CV format
Add your contact information in the right way:
Start with a CV personal profile (CV summary)
List your education, relevant work experience & key achievements
Include relevant skills within your CV
Include other sections such as Awards, Professional Development Courses, etc.
---
HR Expert and Recruiters suggest that an initial 5-6 seconds glance at the CV decide the fate of the candidate.
Yes, that's about right. Surprised? So, how to write a perfect CV?
You spend years and years to grasp knowledge, sharpen your skillset, collate degrees and certificates but when it comes to presenting it most desirably, some-time you don't give enough attention to the final product – your CV.
So imagine a situation, You've found a dream job and you are very sure that you'd be a perfect fit. You send your CV and eagerly wait for the response, but it never happens.
Sound familiar?
Yeah, it does for most of us. What a potential employer does?
They flick through a CV and make a decision in less than 6 seconds and pick the next CV. Your CV has never been read. It wasn't good enough. It might sound unreasonable but that much time you have to grab the full attention of your potential employer.
So how can you capture someone's attention in a matter of seconds?
That's what we do for you. So, get ready to open your wings to fly high in the sky.
Making a perfect CV
Making a perfect CV means focusing on micro details. Every letter, every corner, every piece of information needs to be polished and presented to stand out from the crowd. Even if the information is the same in your CV and your competitor CV, but appearance makes them miles apart.
See a quick comparison of one of our CV templates and a generic CV, presenting the same information but one stands out completely over the other.
| | |
| --- | --- |
| Traditional CV | GCE CV Template |
And the icing on the cake- that there is no additional fee to use our CV Builder Applications.
It's all-inclusive with your annual subscription fee that covers online courses, assessment, certification, job opportunities and CV Builder application.
Sounds great, isn't it?
So let's crack on with the process and drill down the details:
What is a CV?
In its full form, CV stands for curriculum vitae. Your CV is a personal marketing document used to sell yourself to potential employers. It states them about you, your professional history and your skills, abilities and achievements. Ultimately, it should highlight why you're the best person for the job.
Why Use GCE CV Builder Application
Most people use Word to create their CVs. But the default word document doesn't provide any features. So, they end up making a dull CV. Even after spending many hours, fitting additional features, colours, fonts, icons, the template doesn't provide what they have imagined.
You want an outstanding CV with perfectly organised features, fonts, icons, etc. So, you start searching for outstanding CV templates online. But it cost you a fortune and even if you purchase that, you may get access to a few templates for a few months or a certain number of downloads.
So, what is the option? Our resume builder helps you build your perfect CV for free if you buy an annual subscription to gcelab.com.
Our CV builder is one of the many facilities that we provide to our students.
Our CV builder provides plenty of customized CV templates to our students to build CV as per their needs.
See this post for details.
Pick the best or perfect CV format
Your CV format creates the first impression on the recruiters. It should be easy to read. Heading, fonts, colours need to be fluid and information need to be well placed for interpretation.
Here are some of the best practices when it comes to getting your perfect CV layout right:
Clear and legible fonts – Use only one type of CV format. Preferable fonts for CV are Arial, Tahoma, or Helvetica, sans-serif fonts, Times New Roman, etc. 11 to 12 font sizes and single spacing are preferred.
Brief and Relevant Information - Hiring, nowadays, is one hell of a hectic job. So, it's important not to overload your CV with information like your high school name or your life stories. Aim to develop your CV in one page and only go for 2 pages if you're confident you can't summarize yourself in 1 page.
Consistent heading & subheading - Keep the headings and subheading consistent throughout so that it's easy to flick through.
Margins - Set one-inch margins for all four sides. Make sure there are enough margins and space between the text so that the whole thing is easy on the eyes.
Tips - Once you have finished writing, save your CV in PDF to make sure your CV layout stays intact.
If you want the recruiters to get back to you, you need to let them know how they can contact you.
So, provide that information:
First name, Last name- the generally preferred format is Name, Last name.
Phone number- make sure to include your country code if applying outside your country.
Email address- your email should be professional, ideally along the lines of [name][last name]@email.com
Title- your professional title, either your desired job or the one you're applying for word.
Location- are you located in the area? Relocating there in a month or two?
The contact information section appears very straightforward job, but you can make it unique by adding more values. Nowadays, social media plays a very important role to fast-tracking the process and more visibility to the recruiters. So, create a presentable LinkedIn profile and provide social media links in your CV.
You can also develop your blog or website page and show your portfolio of projects to potential employers.
Start with a CV personal profile (CV summary)
A CV summary highlights your career progress and achievements. It shows what skills you've mastered and how you'd fit in with the potential job opportunity. It should be 2-3 sentences at most. But instead of describing your work experience, it should focus more on your motivation for applying for the specific job.
List your education, relevant work experience & key achievements
Your work experience section is the most important part of your whole CV—the one that gets the most attention. It's also the deciding factor of whether you'll get hired or not. Recruiters want to know how well you did it and what you can offer to the potential employer. It' should perfectly be customised to the potential job.
This means it should show that the candidate will be able to manage the most important future tasks because of previous experiences.
It should show your achievements and evidence by numbers, like "saved 300 resource hours" by value engineering solution, rather than saying significant saving in resource hours. Numbers are eye-catching.
Include relevant skills within your CV
Provide a brief description of your soft and hard skills. Hard skills are technical skills that can be measured and are directly related to your tasks.
Soft skills are learned skills such as your attributes (e.g. design skills, technical skills, leadership, communication, etc.).
Include other sections such as Awards, Professional Development Courses, etc.
If you have received awards and recognitions, you must highlight those in your CV. Professional Development courses, professional membership surely adds value to your CV.
It's much more in demand than ever before.
If you don't have a lot of work experience, you can also include any relevant courses or online certifications that show you've taken the first step and to show you're interested (e.g. Highway Engineering, Traffic Engineering, Drainage Engineering, Auto-CAD, OpenRoads, or just about anything you took online like gcelab.com or similar platform).
Please see the GCE CV Builder Video if you would like to use some brilliant CV Templates:
https://youtu.be/4Wphw5GlFGM
Tips for the perfect CV:
Professional Courses, Certification and Professional Memberships are in demand.
Social media profiles like LinkedIn could work as a leapfrog move.
Make sure your work experience and results are backed up with evidence with eye-catching numbers.
Use our CV Templates. Save your time to make every font right. We have already done it for you. We made it with loads of research and customised it to match your needs.
Hope this helps you to understand the importance of a perfect CV and how gcelab.com can help you to become a successful civil engineer.

Regards, Pooja
Founder gcelab.com

Please see our Pillar Post to know why we founded gcelab.com.
Read More: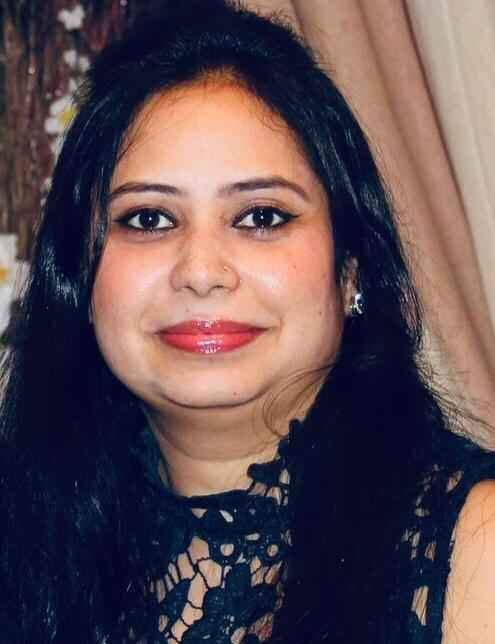 Pooja
Founder at gcelab.com, Pooja is an Entrepreneur unlocking human potential. Working in the Principles of Lean Start-up, Pooja believes in Transparency and User Happiness the most. Pooja's background in teaching gives her a sophisticated grasp on even the most tedious aspect of course building. She is passionate about people who believe that good is not enough.