Table of Contents
Burj Khalifa: World's Tallest Building and Architectural Marvel
Palm Jumeirah: Artificial Island and Luxury Residential Development
Masdar City: Carbon-Neutral Eco-City Powered by Renewable Energy
Dubai Sustainable City: Green Community Promoting Sustainable Living
Expo 2020 Dubai: Global Showcase of Innovation and Collaboration
Dubai Marina: Waterfront Living and Modern Urban Lifestyle
Dubai Creek Harbour: A Visionary Waterfront Community
---
Burj Khalifa: World's Tallest Building and Architectural Marvel
The Burj Khalifa stands as an iconic symbol of Dubai's urban transformation. It is the tallest building in the world, soaring above the city skyline. This architectural marvel showcases Dubai's ambition and determination to push the boundaries of engineering and design. The Burj Khalifa has become a global landmark, attracting tourists and admirers from all over the world. Its sleek and futuristic design, coupled with breathtaking views from its observation decks, has made it a must-visit destination in Dubai.
Palm Jumeirah: Artificial Island and Luxury Residential Development
Palm Jumeirah is a remarkable mega-project that has transformed Dubai's coastline. It is an artificial island in the shape of a palm tree, featuring luxurious residential properties, hotels, and resorts. The palm-shaped island adds several kilometers of pristine shoreline to Dubai and has become synonymous with exclusivity and opulence. Palm Jumeirah has redefined waterfront living, offering residents and visitors a unique lifestyle experience with stunning views, private beach access, and world-class amenities.
Masdar City: Carbon-Neutral Eco-City Powered by Renewable Energy
Masdar City is a groundbreaking development that showcases Dubai's commitment to sustainability and renewable energy. It is a carbon-neutral eco-city located in Abu Dhabi, near Dubai. Masdar City is designed to minimize its carbon footprint by relying on renewable energy sources, such as solar power and wind turbines. The city incorporates innovative technologies for energy efficiency, waste management, and water conservation. Masdar City serves as a living laboratory for sustainable urban planning and has attracted international attention for its forward-thinking approach to creating environmentally friendly communities.
Dubai Sustainable City is a visionary project that aims to create a green and sustainable community. It incorporates environmentally friendly practices into its infrastructure and lifestyle. The city features green spaces, solar power generation, recycling systems, and electric transportation options. Dubai Sustainable City prioritizes sustainable living, providing residents with a harmonious balance between urban development and environmental preservation. It serves as a model for sustainable urban communities, showcasing Dubai's commitment to creating a greener and more sustainable future.
These iconic mega-projects in Dubai have transformed the city's landscape and positioned it as a global leader in innovation, architecture, and sustainability. They reflect Dubai's ambition to push boundaries, create unique urban experiences, and embrace sustainable practices. These projects have not only shaped the city's future but have also become symbols of Dubai's modernity, luxury, and commitment to a sustainable future.
Read More:
Expo 2020 Dubai: Global Showcase of Innovation and Collaboration
Expo 2020 Dubai is a significant event that has played a crucial role in the urban transformation of Dubai. It is a world expo that brings together nations from around the globe to showcase their achievements, ideas, and innovations. The expo site, located in Dubai South, covers a vast area and features pavilions representing different countries, thematic districts, and a host of engaging experiences. Expo 2020 Dubai serves as a platform for collaboration, knowledge sharing, and cultural exchange.
The event highlights Dubai's commitment to fostering innovation and driving sustainable development. It explores themes such as sustainability, mobility, and opportunity, encouraging dialogue and action towards a better future. Expo 2020 Dubai has spurred the development of infrastructure and urban planning in the surrounding areas, creating a legacy that will benefit the city long after the event concludes.
Dubai Marina: Waterfront Living and Modern Urban Lifestyle
Dubai Marina is a prominent residential and commercial development that has transformed Dubai's coastline into a vibrant urban hub. It is a meticulously planned district that features luxurious residential towers, waterfront promenades, upscale dining and retail options, and world-class amenities. Dubai Marina offers residents and visitors a modern urban lifestyle with stunning views of the marina, access to yachting and water sports, and a bustling atmosphere.
The development of Dubai Marina has brought a new dimension to waterfront living in Dubai. It has become a sought-after destination for residents and tourists alike, offering a blend of residential, commercial, and leisure spaces.
Dubai Creek Harbour is an ambitious project that aims to create a world-class waterfront community in Dubai. Situated along Dubai Creek, this development is set to become a bustling district, combining residential, commercial, and leisure spaces. The centerpiece of Dubai Creek Harbour is the iconic Dubai Creek Tower, which is set to surpass the height of Burj Khalifa and become a symbol of Dubai's progress and innovation.
The vision for Dubai Creek Harbour is to create a sustainable and vibrant neighborhood that celebrates Dubai's heritage while embracing modernity. The development incorporates green spaces, pedestrian-friendly areas, and a harmonious blend of architecture and natural landscapes. It aims to provide residents and visitors with a high-quality living experience, complete with amenities such as retail outlets, restaurants, entertainment venues, and cultural attractions.
With its strategic location and ambitious design, Dubai Creek Harbour is expected to attract residents, businesses, and tourists, contributing to the overall urban transformation of Dubai. The project showcases Dubai's commitment to creating innovative and sustainable communities that enhance the quality of life for its residents and contribute to the city's economic growth.
Please feel free to like, share and comment.

Admin, gcelab.com
Please see our Pillar Post to know why we founded gcelab.com.
Read More: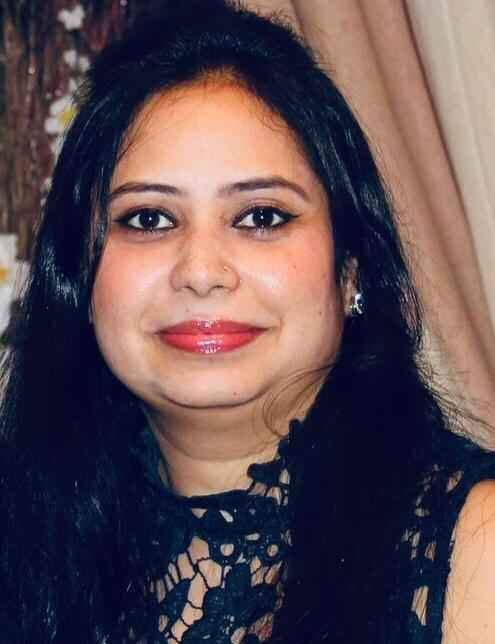 Pooja
Founder at gcelab.com, Pooja is an Entrepreneur unlocking human potential. Working in the Principles of Lean Start-up, Pooja believes in Transparency and User Happiness the most. Pooja's background in teaching gives her a sophisticated grasp on even the most tedious aspect of course building. She is passionate about people who believe that good is not enough.