Table of Contents
Kiyomizu-dera Temple: Protecting and Restoring a UNESCO World Heritage Site
Higashiyama District: Preserving the Historic Charm of Kyoto's Old Town
Sustainable Tourism Strategies and Cultural Preservation:
Machiya Revitalization: Renewing Traditional Wooden Townhouses for Sustainable Tourism
Sustainable Tourism Strategies and Cultural Preservation:
---
Kyoto, Japan, is renowned for its rich cultural heritage and traditional architecture. Efforts to preserve these historic districts are vital in maintaining the city's unique charm and ensuring the transmission of cultural knowledge to future generations. By safeguarding traditional architecture, Kyoto can continue to be a living museum of Japan's past.
Kiyomizu-dera Temple: Protecting and Restoring a UNESCO World Heritage Site
Kiyomizu-dera Temple, a UNESCO World Heritage Site, is a prime example of Kyoto's commitment to preserving its cultural treasures. The temple complex, originally constructed in 778, has undergone numerous renovations and restorations throughout its history. Preservation efforts at Kiyomizu-dera Temple have involved extensive research, documentation, and the use of traditional techniques to maintain its authenticity.
One of the most notable restoration projects at Kiyomizu-dera was the reconstruction of its main hall, known as the Hondo. The Hondo, with its iconic wooden terrace jutting out from the mountainside, had to be rebuilt multiple times due to fires and natural disasters. Each reconstruction adhered closely to the original design and construction methods, ensuring the continuation of the temple's architectural legacy.
The restoration process at Kiyomizu-dera Temple goes beyond the physical structure. The preservation efforts also encompass the temple's cultural and spiritual significance. Special attention is given to the preservation of ancient rituals, ceremonies, and religious practices associated with the temple. By maintaining these traditions, Kiyomizu-dera Temple remains a living place of worship and a significant cultural landmark in Kyoto.
Higashiyama District: Preserving the Historic Charm of Kyoto's Old Town
Another district that showcases Kyoto's commitment to heritage conservation is the Higashiyama District. This area encapsulates the charm of Kyoto's old town with its narrow streets, traditional wooden machiya houses, and historic landmarks.
Efforts have been made to protect and restore these cultural assets, ensuring that Higashiyama remains a vibrant reflection of Kyoto's past. By preserving this district, visitors can experience the atmosphere of old Kyoto and gain a deeper understanding of its cultural significance.
Sustainable Tourism Strategies and Cultural Preservation:
As tourism in Kyoto continues to flourish, striking a balance between visitor enjoyment and the preservation of cultural traditions becomes increasingly important. One district facing this challenge is Gion, known for its geisha culture. Gion's preservation efforts focus on maintaining the integrity of geisha traditions while accommodating the influx of tourists.
Strict regulations are in place to protect geisha privacy, limit visitor access, and ensure respectful behavior. By implementing these measures, Kyoto aims to preserve the authenticity and dignity of geisha culture while allowing visitors to appreciate its beauty.
Machiya Revitalization: Renewing Traditional Wooden Townhouses for Sustainable Tourism
Kyoto has embraced sustainable tourism strategies to safeguard its cultural heritage. Machiya revitalization initiatives play a significant role in this endeavor. Machiya are traditional wooden townhouses that have been renovated into shops, restaurants, and guesthouses.
By repurposing these structures, Kyoto not only preserves its architectural heritage but also promotes sustainable tourism practices. Visitors have the opportunity to experience the traditional charm of Kyoto while supporting the local economy and minimizing environmental impact.
Read More:
Sustainable Tourism Strategies and Cultural Preservation:
Heritage conservation in Kyoto is a multifaceted approach that encompasses preserving traditional architecture, protecting historic districts, and implementing sustainable tourism strategies.
Through these endeavors, Kyoto strives to maintain its cultural legacy, allowing visitors to immerse themselves in the rich traditions and architectural beauty that define the city's identity. By finding a delicate balance between preservation and tourism, Kyoto can ensure that its cultural heritage remains vibrant and accessible for generations to come.
One of the key aspects of heritage conservation in Kyoto is the preservation of traditional architectural techniques and materials. The city has established strict guidelines and regulations to ensure that new constructions in historic districts adhere to traditional styles and design principles.
Read More:
This includes the use of natural materials such as wood, clay, and paper, as well as the incorporation of traditional craftsmanship and joinery methods. By adhering to these guidelines, Kyoto ensures that the new structures blend harmoniously with the existing architectural fabric, preserving the city's unique visual identity.
Furthermore, restoration efforts play a crucial role in the preservation of historic sites in Kyoto. Skilled artisans and conservation experts meticulously restore and repair damaged buildings, using authentic materials and techniques.
This approach not only maintains the integrity of the structures but also provides opportunities for apprenticeships and knowledge transfer to the younger generation. By engaging in these restoration projects, Kyoto ensures that traditional craftsmanship and restoration skills continue to thrive, contributing to the preservation of the city's cultural heritage.

Admin, gcelab.com
Please see our Pillar Post to know why we founded gcelab.com.


Read More: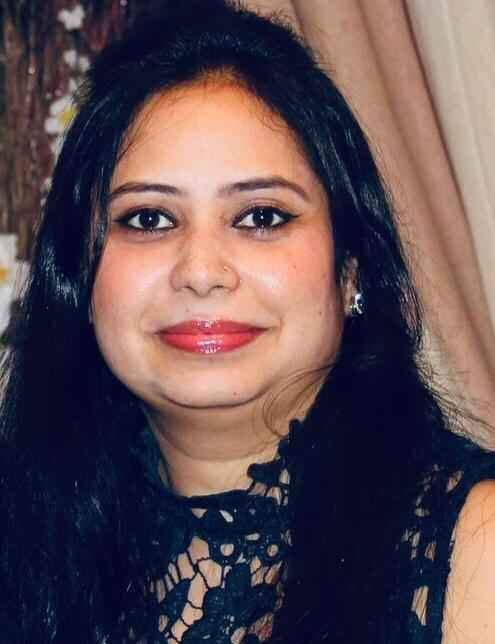 Pooja
Founder at gcelab.com, Pooja is an Entrepreneur unlocking human potential. Working in the Principles of Lean Start-up, Pooja believes in Transparency and User Happiness the most. Pooja's background in teaching gives her a sophisticated grasp on even the most tedious aspect of course building. She is passionate about people who believe that good is not enough.