Table of Contents
Smart Building Envelope Materials: A Breakthrough
Benefits and Future Implications
Redefining Architectural Possibilities
---
In the pursuit of sustainable and energy-efficient buildings, the role of smart materials cannot be overstated. One crucial aspect of building design is the selection of the right building envelope materials, which play a considerable role in regulating heat transfer, thereby impacting the thermal comfort of occupants.
As we strive to create environments that are not only eco-friendly but also comfortable, the integration of smart building envelope materials becomes essential. This article delves into the world of these innovative materials and their contribution to achieving optimal thermal comfort.
Understanding Thermal Comfort
Thermal comfort refers to the state of mind where an individual perceives the thermal environment to be neither too hot nor too cold, but rather within a range that feels just right. Achieving thermal comfort is a multifaceted challenge, involving factors such as air temperature, humidity, air movement, and clothing. Building design and materials play a pivotal role in achieving and maintaining thermal comfort for occupants.
Smart Building Envelope Materials: A Breakthrough
Traditional building materials have limitations in terms of their insulating properties and ability to adapt to changing environmental conditions. This is where smart building envelope materials step in. These innovative materials are designed to actively respond to variations in temperature, sunlight, and other factors, in order to maintain an optimal indoor climate.
Phase-Change Materials (PCMs)
Phase-change materials are a prime example of smart building envelope materials. These materials have the unique ability to absorb, store, and release heat as they change from solid to liquid and vice versa. PCMs can be embedded in walls, ceilings, or floors to regulate indoor temperatures.
During the day, when the external environment is warmer, the PCM absorbs heat and undergoes a phase transition, keeping the interior cool. At night, when the temperature drops, the PCM releases the stored heat, thereby maintaining warmth indoors.
Thermochromic Materials
Thermochromic materials are another fascinating addition to the realm of smart materials. These substances alter color in response to temperature fluctuations. When integrated into building envelope elements like windows or walls, they can reflect sunlight during hot periods by becoming lighter in color and absorb sunlight during colder periods by becoming darker. This dynamic behavior enables better control over heat gain and loss, contributing to enhanced thermal comfort.
Electrochromic Windows
Windows, a significant component of building envelopes, has undergone a transformation with the introduction of electrochromic technology. Electrochromic windows can alter their tint or transparency in response to an applied voltage.
This means that during sunny conditions, the windows can automatically darken to reduce heat and glare, while in darker conditions, they can lighten to maximize natural light and solar heat gain. This technology optimizes natural lighting and minimizes the need for excessive air conditioning or heating.
Aerogels
Aerogels are ultralight materials with remarkable insulation properties. They are comprised of a network of interconnected nanoparticles, resulting in an incredibly low thermal conductivity. By integrating aerogels into building envelope elements, such as walls or roofs, it's possible to achieve superior insulation without the need for bulky materials.
This not only enhances thermal comfort but also contributes to energy savings and reduced environmental impact.
Benefits and Future Implications
The integration of smart building envelope materials brings forth a range of benefits beyond just thermal comfort:
Energy Efficiency:
These materials can significantly decrease energy consumption by minimizing the need for artificial heating and cooling. This translates to lower utility bills and decreased carbon emissions.
Occupant Wellbeing:
A comfortable indoor environment has a positive impact on occupants' physical and mental well-being. By maintaining consistent temperatures, smart materials contribute to a healthier living or working space.
Sustainable Design:
Smart materials align with sustainable building practices, promoting eco-friendly designs that minimize resource consumption and contribute to green building certifications.
Adaptability:
As climate change leads to more unpredictable weather patterns, smart materials provide adaptive solutions that respond to changing conditions, ensuring year-round comfort.
Technological Advancements:
Continued research in this field is likely to yield even more innovative materials and applications, further revolutionizing the way buildings interact with their surroundings.
Sustainability at the Core
In an era characterized by increased environmental awareness and the urgent need to address climate change, the integration of smart building envelope materials aligns perfectly with the principles of sustainability. These materials contribute to reducing the carbon footprint of buildings by minimizing the reliance on energy-intensive heating and cooling systems. This reduction in energy consumption not only lowers utility costs but also aids in decreasing greenhouse gas emissions, thus fostering a sustainable built environment.
Moreover, the utilization of smart materials can play a significant role in achieving green building certifications such as LEED (Leadership in Energy and Environmental Design) or BREEAM (Building Research Establishment Environmental Assessment Method).
These certifications acknowledge and reward buildings that adhere to stringent sustainability criteria. The incorporation of innovative materials demonstrates a commitment to sustainable practices and can contribute to earning higher ratings within these certification systems.
Redefining Architectural Possibilities
The introduction of smart building envelope materials opens up new avenues for architectural design. Traditional building materials often dictate certain design limitations due to their fixed properties. In contrast, the adaptability of smart materials encourages architects to explore more creative and dynamic designs.
With the ability to respond to changing environmental settings, these materials grant for a harmonious interaction between the built environment and nature.
Imagine a skyscraper adorned with thermochromic glass panels that shimmer in response to sunlight or a residential complex clad in phase-change materials that adjust their appearance with temperature fluctuations. These scenarios illustrate the transformative impact of smart materials on the aesthetics and functionality of architectural spaces. The integration of such materials not only enhances the visual appeal of structures but also contributes to their overall efficiency and comfort.
The Path Forward
As the development of smart building envelope materials gains momentum, there are certain considerations that must be addressed. Research and development efforts are essential to optimize the performance, durability, and cost-effectiveness of these materials. Collaboration between material scientists, architects, engineers, and manufacturers is crucial to ensure seamless incorporation into the construction industry.
Additionally, building codes and regulations need to evolve to accommodate the unique properties and potential benefits of smart materials. Clear guidelines and standards will facilitate their widespread adoption and encourage builders to incorporate these materials into their projects.
In conclusion, the journey towards achieving optimal thermal comfort within buildings is undergoing a revolutionary transformation through the integration of smart building envelope materials. These materials not only enhance thermal regulation but also embody the principles of sustainability, innovation, and adaptability.
As technology continues to advance, the potential applications of these materials are limitless, reshaping the way we conceive, design, and experience architectural spaces. Embracing these advancements is not only a stride towards energy efficacy but also a leap towards a more harmonious relationship between architecture and the environment.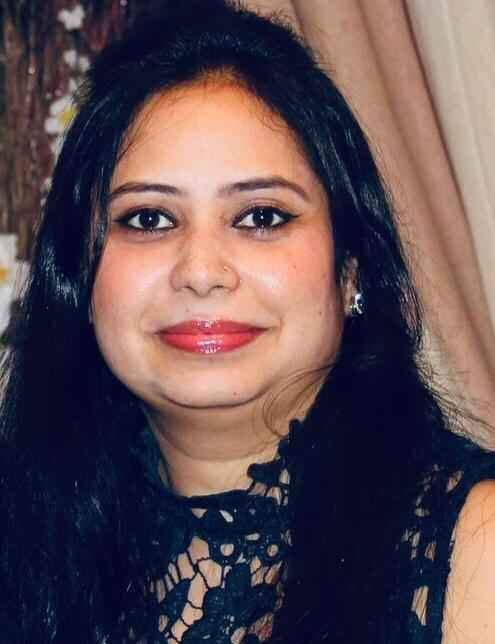 Pooja
Founder at gcelab.com, Pooja is an Entrepreneur unlocking human potential. Working in the Principles of Lean Start-up, Pooja believes in Transparency and User Happiness the most. Pooja's background in teaching gives her a sophisticated grasp on even the most tedious aspect of course building. She is passionate about people who believe that good is not enough.