Table of Contents
Concrete Placing and Finishing Equipment:
Monitoring and Surveying Technology:
---
Mega bridge construction projects are engineering marvels that connect communities, regions, and even countries. These ambitious endeavors demand a combination of advanced construction techniques, innovative materials, and a fleet of specialized construction machinery. In this article, we will delve into the key types of construction machinery used in mega bridge projects, exploring their functions, benefits, and the unique challenges they help overcome.
Crawler Cranes:
Crawler cranes are indispensable in mega bridge construction due to their ability to handle heavy lifting tasks in challenging terrains. These versatile machines are equipped with tracks that provide stability on uneven surfaces, making them ideal for assembling large structural elements, such as bridge spans and segments. Crawler cranes play a pivotal role in placing steel beams, pre-cast concrete components, and other materials with precision, ensuring the integrity of the bridge's design.
Pile Driving Equipment:
Foundations are critical for the stability of bridges, especially in water crossings or soft soil conditions. Pile driving equipment, including hydraulic pile drivers and vibratory hammers, is employed to drive piles deep into the ground, creating a solid base to support the bridge's weight. Pile-driving machinery is essential for establishing stable foundations that can withstand environmental factors and heavy loads.
Concrete Placing and Finishing Equipment:
Mega bridge projects involve extensive concrete work, from constructing bridge piers to laying decks. Concrete pumps and placing booms facilitate the efficient transportation and precise placement of concrete, even at great heights or over water bodies. Power trowels and finishing machines ensure a smooth and level surface, contributing to the durability and aesthetics of the bridge structure.
Formwork Systems:
Formwork systems are essential for creating the molds into which concrete is poured to shape bridge components. These systems support the concrete until it cures and gains sufficient strength. Advanced formwork technologies, such as modular systems and self-climbing forms, enhance efficiency by allowing for rapid assembly and disassembly while ensuring accurate shapes and dimensions.
Bridge Launching Equipment:
For bridges that require construction over water bodies or other obstacles, bridge launching equipment is used. This machinery facilitates the incremental sliding of bridge sections into position, minimizing disruption to traffic or water navigation. Bridge launching technology enables precise alignment and controlled movement of segments, contributing to the seamless connection of bridge components.
Floating Equipment:
In marine environments, floating equipment such as barges and pontoon systems provide a stable platform for construction activities. They allow workers and machinery to access hard-to-reach areas and provide a base for the assembly of bridge components, such as spans and arches, over water.
Cable-Stayed Equipment:
For cable-stayed bridge designs, specialized equipment is required for the installation of cables and tensioning systems. Tensioning jacks, cable anchorage devices, and cable-carrying cranes are utilized to ensure the precise and uniform distribution of forces in the bridge's supporting cables.
Monitoring and Surveying Technology:
Modern mega bridge projects incorporate advanced monitoring and surveying technology to ensure structural integrity and safety. Robotic total stations, laser scanners, and GPS equipment provide accurate measurements, detect deviations, and enable real-time monitoring of construction progress and deformation.
Challenges and Solutions:
Challenging Terrain:
Many mega bridge projects are located in complex terrains, such as mountains, rivers, or coastal areas. Specialized construction machinery, like crawler cranes and floating equipment, enables construction in these challenging environments by providing stability and access to difficult-to-reach areas.
Environmental Impact:
Mega bridge construction can impact local ecosystems and water bodies. Advanced machinery with low emissions, noise reduction features, and environmentally friendly materials help mitigate the project's environmental footprint.
Safety Concerns:
Construction at great heights or over water introduces significant safety risks. Strict safety protocols, harnessing technology for real-time monitoring, and providing proper training to personnel using elevated work platforms contribute to a safer working environment.
Precision and Alignment:
Mega bridges require precise alignment and dimensional accuracy. Advanced surveying and monitoring technology, combined with specialized machinery, ensure that bridge components are positioned correctly, reducing the risk of structural issues.
Project Delays:
Unforeseen delays can impact the timeline of mega bridge projects. Regular maintenance of construction machinery, adherence to project schedules, and efficient equipment utilization help mitigate delays and keep the project on track.
In conclusion, mega bridge construction projects are monumental undertakings that demand a diverse range of construction machinery to overcome unique challenges and ensure the successful completion of these engineering feats. From crawler cranes and pile driving equipment to advanced monitoring technology, each piece of machinery plays a vital role in building connections and fostering progress. Through careful planning, innovative technologies, and the expertise of construction professionals, mega bridge projects continue to shape the landscape, connect communities, and stand as iconic symbols of engineering excellence.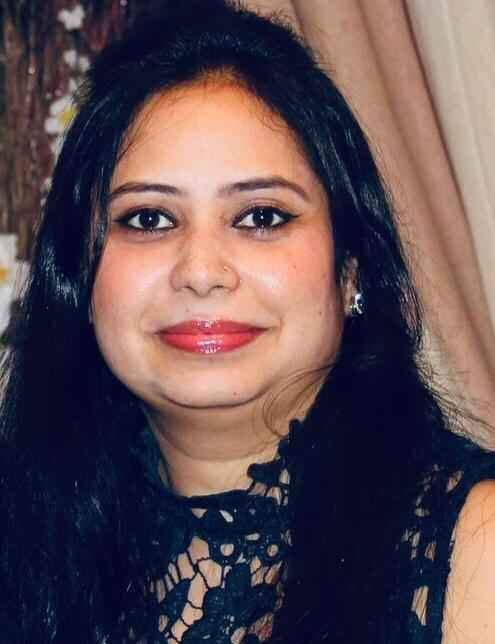 Pooja
Founder at gcelab.com, Pooja is an Entrepreneur unlocking human potential. Working in the Principles of Lean Start-up, Pooja believes in Transparency and User Happiness the most. Pooja's background in teaching gives her a sophisticated grasp on even the most tedious aspect of course building. She is passionate about people who believe that good is not enough.