Table of Contents
Phase 4: Performance and Monitoring
Risk Management in Construction
Risk Register at Construction Sites
Hazard Management at Construction Sites
---
What is Project Management
The use of specialized knowledge, skills, tools, and processes to provide something of value to others is known as project management. Projects include software development to improve a company's performance or construction of a structure/ building or relief efforts following a natural disaster, or the expansion of business in a new geographic market.
Every project is a one-time attempt to produce value through a unique product line, service line, or customized outcome. There is a starting point and there is an endpoint for every project.
What is Project Scheduling
Creating a project schedule begins with time management methods. We must keep in mind that the project timelines are fixed and split among many milestones. Collect feedback from stakeholders on what they need/ when they need it. Don't make your schedule by yourself.
It's critical to define tasks, resources, dependencies, and durations with the help of your team and other stakeholders. Look back at previous projects or similar projects for references or lessons learnt.
Examining prior projects with similar scales and needs can aid in the creation of accurate estimates and ensure that no jobs are overlooked.
Consider the project risks. Identify and document any reasons that could cause you to miss your deadline. This will assist you with risk management. Assumption and exclusion risks are key items to assist in minimizing or managing risks.
Construction Stages
The procedures of the building structure, landscaping, refurbishing or remodelling, as well as other associated operations such as demolition, site clearance, administration, and maintenance, are referred to as construction phases or stages.
There are 5 Key Construction Stages of a project:
Phase 1: Conceptual Design
The initial phase of any large project involves the process of articulating and defining the project's goals, as well as assessing the project plan's feasibility.
In layman's terms, the planning phase is when the project owner or end client, architect, and construction manager negotiate what to be built, and how it will be accepted or approved by regulatory authorities. And finally what would be the limits of the project in terms of outcomes, setting-outs, BIM Model, Quality Assurance Process and assumptions /exclusion?
Phase 2: Pre-Construction
Construction documents translate early planning into contract paperwork that will be submitted for a building permit and conveyed to the contractor in order to specify exactly what is being built.
In many states with a complicated series of approvals, an extended Detailed Design package is usually produced as a planning package. This stage is critical for planning and executing a successful project.
The submission methods listed below are also coordinated with the project team:
Delivery deadlines for submittals
Submissions transmission technique
Phase 3: Construction
This is when all of your preparations will pay off. As the project advances, keep track of any changes from the initial design. A successful implementation stage has the following characteristics:
Allocation of resources
Task administration
Logistics
Monitoring project progress
Status Meetings every week
Quality Assurance and Risk Management
Phase 4: Performance and Monitoring
This step occurs concurrently with the implementation process. Performance and monitoring ensure that all tasks are executed on time and on schedule. As a result, it is a standard procedure that must be followed during the execution of the project.
Phase 5 of Project Completion
The final stage of a project is project closure, often known as project close-out. This is an important step that, if not handled correctly, may transform a good project into a nuisance for the owner.
Project close-out processes comprise more than just completing the punch list; they also entail handing over the project to the end client, so they can commence actual usage or operations.
Construction Process
The construction process may include the following steps:
Mobilization.
Demolition.
Site preparation.
Construction of hoardings, welfare facilities, and other similar structures.
Getting started.
Excavation.
Foundations are being laid.
Construction of the framework.
Installation of cladding
Setting up.
Highways and landscaping
Risk Management in Construction
Construction is a delicate industry. Each building project is distinct in its problems and opportunities. Identifying and controlling construction project risks might be difficult, but with proper planning and execution, it is surely not out of reach.
Construction risk management is critical because when a risk becomes a reality, it can disrupt and derail a project. You must be able to appropriately analyze, control, and monitor risks once they have been recognized in order to avoid major disruption.
Risk isn't always a bad thing. Increased profitability, better customer relationships that lead to additional projects, and the ability to extend your firm into new markets and industries can all result from being able to successfully identify and manage risks.
Risk Register at Construction Sites
You must understand the sorts of hazards that exist in construction projects in order to properly manage construction risk. Financial, contractual, operational, and environmental issues can arise from both internal and external sources.
The following are some of the most common risks at construction sites:
Workplace dangers that result in worker injuries and accidents
Change order management
Incomplete drawings and a vague scope of work
Site conditions are unknown.
Contracts that aren't well-written
The unexpected material cost rises
Shortages of workers
Equipment and tools are damaged or stolen.
Natural catastrophes
When risks materialize, they can have a significant influence on your project's costs, timelines, and performance, resulting in delays and disagreements with the client. The good news is that with adequate project planning, resource planning and project management, most of these risks can be handled and reduced.
Hazard Management at Construction Sites
Construction risk is highest at the outset of the project, beginning with the procurement route chosen. Construction projects take a variety of procurement strategies, each with a different risk balance in favour of the customer or the contractor.
Client-led design and build, for example, places the burden of risk on the client during the design phase, whereas contractor finance or PFI places the burden of risk squarely on the contractor during the design and building stages. As a risk mitigation method, consider Risk Transfer.
Client Risks:
Client risks include price, time, and quality. For the client, risk management considerations may include:
Feasibility risk is the risk of proceeding without a solid business case, examining alternatives, and presenting the preferred solution.
Design risk - determining how much control to retain over design and hence how much risk the customer retains in terms of design.
Avoiding the risk of contractor insolvency by ensuring finances are available to pay the contractor.
Commercial risk: the impact on income and profits if the new asset (building) is not delivered on time, on budget, or to the highest quality standards.
Contractors face the greatest risk during the tender stage when price and timing promises are made. If the bill of quantities is not exact, margins can be lost. If the chosen building method turns out to be unsuitable, subcontractors may not honour their quotations, and work may be more expensive than anticipated.
I hope the blog provides you with adequate knowledge of Project and Construction Management and its importance. Please feel free to like, share and comment.

Admin, gcelab.com
Please see our Pillar Post to know why we founded gcelab.com.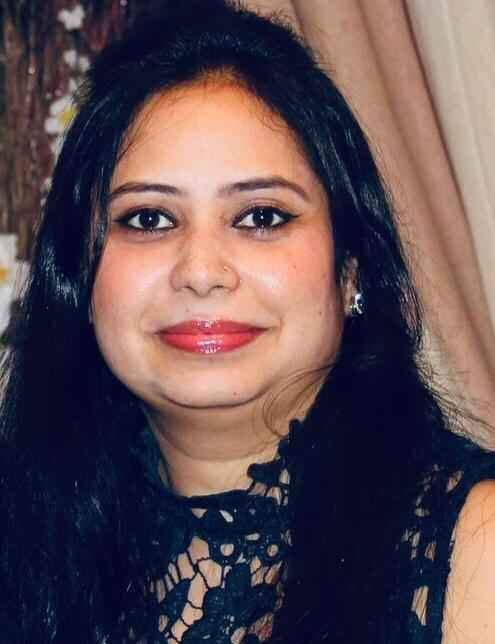 Pooja
Founder at gcelab.com, Pooja is an Entrepreneur unlocking human potential. Working in the Principles of Lean Start-up, Pooja believes in Transparency and User Happiness the most. Pooja's background in teaching gives her a sophisticated grasp on even the most tedious aspect of course building. She is passionate about people who believe that good is not enough.