Table of Contents
LoRaWAN in Smart City Solution
---
What is LoRaWAN?
The LoRaWAN protocol is a low-power wide-area networking protocol based on the LoRa radio modulation method. It controls communication between end-node devices and network gateways as well as wirelessly connecting devices to the internet.
Where LoRaWAN is used?
LoRaWAN in smart meter
The inbuilt LoRa Technology in meters and luminaire controllers connects to the Cloud via public LoRaWAN-based networks and gateways. Lemonbeat incorporates LoRa Technology within their metering devices to make utility usage reading and data collection easier and swift.
LoRaWAN in Smart Parking
To manage and boost the efficiency of municipal activities, including parking, urban areas are increasingly relying on technology. Many parking bays and ramps are now monitored remotely to improve service and reduce resource expenses. Municipalities are also looking for solutions to minimise traffic and relieve the annoyance of parkers who waste time driving about looking for available spaces.
The Internet of Things (IoT) is assisting us in the development of smart cities that improve business operations and provide visitors and residents with easy parking options. Drivers can use an APP on their mobile device to identify and reserve empty slots in ramps and surface lots using smart parking technology.
With LoRaWAN smart parking solutions, users can remotely manage commercial and municipal lots. Ultrasonic sensors have a wide working temperature range and a long service life for reliable operation. Use the sensors to keep track of parked cars and send the information to the LoRa wireless gateway through analogue or digital signals.
LoRaWAN smart parking systems enable users to manage all parking operations remotely and notify consumers about parking vacancies in real-time and provide various benefits:
The low-power operation ensures extended life and requires less maintenance.
Lots of data storage to handle several parking lots.
Battery-powered, with the option of running on solar panels for long-term use.
Wireless range of up to 3 kilometres (1.86 miles) in urban areas or indoors, and up to 15 kilometres (9.32 miles) in rural regions or outdoors
End-to-end encryption and bidirectional transmission to protect your data.
LoRaWAN in Smart Lighting
Nowadays, the number of road lighting for cars and pedestrians has expanded, resulting in greater investment and energy consumption. Most road lights are active all over the night, even when there are no vehicles or people on the road, according to observations.
It is recommended to use an intelligent traffic flow based (LED) paradigm for energy optimization and maximum efficiency.
The LoRaWAN Mesh network is used in this concept to create intelligent light architecture.
Read More:
30 Most demanding and useful design software for Civil Engineers
How Urban Traffic Signal Works – 5 Important Points
How to become a successful Transportation Engineer – 8 Key Points
LoRaWAN Devices and Sensors
LoRaWAN is also known as Media Access Control (MAC) layer protocol. It's a layer of software that specifies how the devices are used along with the LoRa hardware to transmit and the message format. The LoRa Alliance is responsible for developing and maintaining the LoRaWAN protocol.
LoRaWAN Gateways
LoRaWAN gateways offer unrivalled design flexibility while delivering exceptional performance. These ground-breaking solutions allow for easy and innovative integration to build a robust end-to-end IoT network.
Read More:
How to Become a Road Safety Auditor: 10 Important Points
What is Inductive Loop Detector? 8 Important Points
What is Intelligent Transport System? 6 Important Points
LoRaWAN in Smart City Solution
LoRa (Long-range) wireless technology can assist cities in overcoming network coverage difficulties and enabling them to widely implement IoT solutions for newly build smart cities. LoRaWAN procedure enables us to solve some of the greatest challenges: pollution control, disaster prevention, energy management, infrastructure efficiency, natural resource reduction, etc.
I hope the blog provides you with adequate knowledge of LoRaWAN and its associated features and usage.
Please feel free to like, share and comment.


Admin, gcelab.com
Please see our Pillar Post to know why we founded gcelab.com.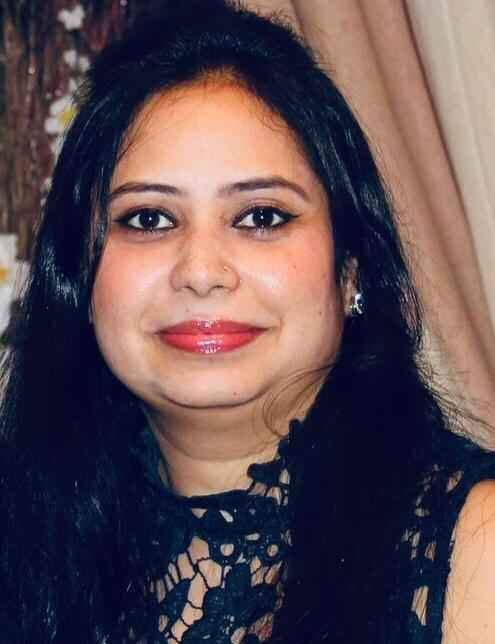 Pooja
Founder at gcelab.com, Pooja is an Entrepreneur unlocking human potential. Working in the Principles of Lean Start-up, Pooja believes in Transparency and User Happiness the most. Pooja's background in teaching gives her a sophisticated grasp on even the most tedious aspect of course building. She is passionate about people who believe that good is not enough.