Table of Contents
What is a Seismic Geological Disaster?
What is Secondary geological disasters and their damage?
---
What is a Seismic Geological Disaster?
A substantial number of secondary geological disasters have resulted from big earthquakes in the circum-Pacific seismic band and the Mediterranean Himalayan seismic region in recent years.
This type of geological disaster results in a large number of casualties and damage to property, and it makes rescue efforts and recovery more difficult. Geological disasters in coastal and marine areas were also triggered by the earthquake's epicentre in the highlands. Tsunamis and other geological disasters are widespread in the ocean.
What are Secondary geological disasters and their damage?
A landslide, for example, can be triggered by seismic activity and cause a subsequent geological disaster. Many sorts of secondary geological disasters can be attributed to quakes, such as direct earthquake-caused natural disasters and indirect catastrophes. These include landslides, foundation effects (subsidence of the earth, liquefaction of the ground, and plastic flow), tsunamis, and secondary calamities. Devastating consequences include putting lives at risk, damaging infrastructure, and damaging the environment, to name a few.
Earthquake
One of nature's most devastating risks is earthquakes. The release of elastic energy in a matter of seconds causes a quick transitory movement of the ground. The traumatic nature of the event stems from the fact that it affects a vast region, occurs suddenly, and is unpredicted.
It's possible for them to cause a big number of casualties, as well as significant damage to property and key utilities including water and sewer systems, electrical transmission, and transportation. The aftermath of the attacks not only devastates the financial and social fabric of the country, but it also wreaks havoc on the countryside.
What is an Earthquake?
The abrupt displacement of rock in the Earth's crust causes an earthquake, which causes the ground to tremble. Crustal strain, volcanism, landslides, and cavern collapse all contribute to earthquakes. In response to tectonic pressures, stress builds up until it is more than the rock's capacity to withstand. A flaw, whether it's an old one or a newly formed one, causes the rock to fracture. From the place of origin, the rupture spreads outward in every direction along the fault plane. Until the stresses are roughly equal, the rupture travels in an erratic manner.
A visible flaw will appear on the surface if the rupture causes damage to the surface. There are three components to a seismograph: a seismometer, a shaking detector, and a data recorder that records earthquakes.
As a general rule of thumb, earthquakes with levels of 3 or lower are generally unnoticeable, whereas those with scales of 7 or above cause extensive damage to wide areas. The modified Mercalli scale is used to gauge the degree of shaking.
Medvedev-Sponheuer–Karnik, or MSK-64, is a macro-seismic intensity level that is used in India to quantify the seriousness of ground shivering based on observable impacts in an area following an earthquake. Seismographs around the world detect the speed of seismic waves as they move as a result of earthquakes.
Causes of Earthquakes
Shock waves and surface movements induced by natural processes in the earth's crust cause earthquakes. Discovering the circumstances behind the occurrence of this event provides insight into Earth's innards.
The internal structure of Earth
There are inherent tectonic interactions within the earth's crust that lead to earthquakes. Volcanic or tectonic action, as well as the release of energy from stressed rock deep within the Earth, can all cause these phenomena. When enormous land masses suddenly shift on Earth's surface, they create vibrations that are popularly referred to as earthquakes.
Seismic Waves
Earthquakes release enormous amounts of strain energy, which propagates throughout the Earth's strata as seismic waves, reflecting and refracting at every interface along the way. This sort of wave can be divided into two categories: surface waves and body waves.
Read More:
P-waves and S-waves are the two primary types of body waves, whereas Love waves and Rayleigh waves are the two other types of surface waves. P-waves cause material particles to expand and contract in the direction of energy transmission, whereas S-waves cause them to oscillate in the opposite direction.
While S-waves create surface motion, Love waves lack the vertical component that gives them their name. Particles of matter oscillate in the vertical plane as a result of the Rayleigh wave (with horizontal motion along the direction of energy transmission).
Magnitude
A quake's magnitude provides a numerical representation of the tremor's size. While earthquake magnitudes vary by distance, seismograms from farther out show lower wave amplitudes than those from closer to the epicentre of an earthquake.
This observation was made by Professor Charles Richter. This motivated him to develop the Richter Scale, which has since become the most generally used magnitude scale. Seismograms provide the data for this equation, which explains the relationship between waveform amplitude and epicentral distance in earthquakes.
Local Magnitude Scale is another name for this scale. You can also use the Wave Energy Magnitude and the Body Wave Magnitude as alternate magnitude scales. No upper or lower limit exists on these numerical magnitude scales; a very minor earthquake can have a magnitude of zero or even negative.
Secondary geological disasters triggered by earthquakes can be forecasted.
landslides and ground fissures induced by earthquakes require constant monitoring and forecasting to prevent further damage (fissure). In the preceding five years, when it was first seen, debris flow, for example, will continue for another 20–30 years. Debris flow events will be more severe during the rainy period.
In Zhouqu, Gansu Region, the consequences of "5.12" have become more pronounced. It will take at least three or four years for Zhouqu's mountains to retrieve from the earthquake. Only a few remain in a fundamentally stable state, while others are in a critically unstable substate. If the quake in Japan produced the Xinhuoyue volcano eruption in southwest Japan and if Mount Fuji's volcanic activity was affected by the earthquake, for example, Further surveillance is required as it becomes more active.
Earthquakes in Indonesia have caused the Merapi volcano to erupt on and off for many years now. For two months, the revolt raged on. Active faults, steep valley cliffs, and high and steep trunk-line slopes are all present in these regions. In the last three years, there have been numerous natural disasters that should be remembered. Ten years from now, geological disasters may be less common in high-risk areas. For better forecasting, debris surge and landslide alarms must be addressed.
Using a brand-new forecasting concept from modern mathematics Predicting landslides requires the use of advanced technologies such as 3S and beyond, in addition to a debris flow alarm system that can effectively feedback information and sound an alarm, saving lives.
Conclusion
There are a great amount of geological catastrophes produced by earthquakes. If the earthquake has certain traits and mechanisms, we can precisely recognize the geological calamity.
I hope the above blog provides you with an in-depth knowledge of Seismic Geological Disaster.
Please feel free to like, share and comment.
Read More: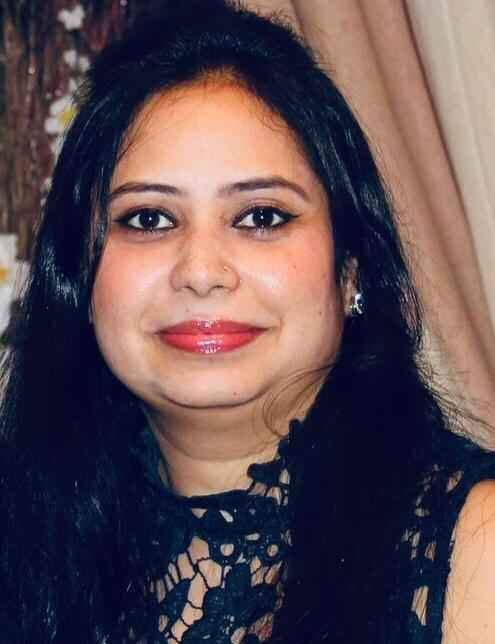 Pooja
Founder at gcelab.com, Pooja is an Entrepreneur unlocking human potential. Working in the Principles of Lean Start-up, Pooja believes in Transparency and User Happiness the most. Pooja's background in teaching gives her a sophisticated grasp on even the most tedious aspect of course building. She is passionate about people who believe that good is not enough.