Table of Contents
Benefits of Building Information Modeling (BIM)
Use of Building Information Modeling (BIM)
Use of BIM in Construction Phase
Use of BIM in Operation and Maintenance Phase
BIM Based Cost Estimating Tools
Challenges for Building Information Modeling (BIM)
---
Building Information Modeling (BIM) has recently attained extensive attention in the Architectural, Engineering and Construction (AEC) industry. In this blog, I will explain what is Building Information Modeling (BIM) and why it is so important for you to know it.
Introduction
Building Information Modeling (BIM) is a collaborative way of working, reinforced by digital technologies which unlock more efficient methods of designing, delivering and maintaining physically built assets. BIM embeds key product and asset data in a 3D computer model that can be used for effective management of information throughout an asset's lifecycle – from the earliest concept through to operation.
Historical Evolution
Until the mid-nineteenth century, the general method of design did not change a lot. Engineers used simple tools (such as pen, paper and ruler) to describe their buildings. However, with advances in mathematics and building materials, the process of design changed and improved rapidly.
Initial 2D CAD method
With the invention of the computer, 2D CAD as a new drawing tool was accepted completely in the AEC industry. Initially, the technology of CAD was not as popular as in modern times. However, with the popularisation of personal computers, the renowned software company Autodesk developed AutoCAD.
Current design methods
The technology development from 2D to 4D simulation greatly improved the design process. Internet technology and emerging media (such as videoconferencing) also strongly influence the development of design tools and literature in this field.
Building Information Modeling
A BIM carries all the information in the form of a 3D model, including its physical and functional features and project life cycle information. For example, a drainage manhole in a highway project within a BIM would also contain data about its supplier, operation and maintenance procedures, flow rates and clearance requirements.
A BIM model of a highway project can play an important role to make it a sustainable highway project.
Benefits of Building Information Modeling (BIM)
The key benefit of BIM is its accurate geometrical representation of the parts of a road or building or any infrastructure project in an integrated data environment. Other related benefits are:
Faster and more effective processes – information is more easily shared, can be value-added and reused.
Better design–building proposals can be rigorously analysed, simulations can be performed quickly and performance benchmarked, enabling improved and innovative solutions.
Controlled whole-life costs and environmental data – environmental performance is more predictable, and lifecycle costs are better understood.
Better production quality – documentation output is flexible and exploits automation.
Automated assembly – digital product data can be exploited in downstream processes and be used for manufacturing/assembling structural systems.
Better customer service – proposals are better understood through accurate visualization.
Lifecycle data – requirements, design, construction and operational information can be used in facilities management.
Use of Building Information Modeling (BIM)
Use of BIM in Design Phase
In BIM, the model comprises individual built assets, sites or geographic information systems, with attributes that outline their detailed description, and relationships, that specify the nature of the context with other objects. Because all mechanisms within a BIM are objectified and have properties and relationships attached to them, BIM is called a 'rich' model.
A growing library of pre-built manufacturer BIM content is adding to the ease of designing in the early stages.
Use of BIM in Construction Phase
The application of BIM to the construction phase is possible because the underlying data of the BIM contains rich data concerning not just individual elements of the model, but also the relationships between these elements. For designers and contractors this means that amendments to the design can be made rapidly, easily, and accurately as all of the related elements of a particular drawing are adjusted at the same time.
In addition, BIM could be used to monitor the productivity of a construction process. As BIM collects dynamic real-time data, the user can measure productivity at any given stage, and use it to support decision-making. A more futuristic outlook on using Building Information Modeling (BIM) on the worksite could include augmented reality through tablets, telephones or equipment like google glass.
The worker would have at their immediate disposal all information required for executing their job.
Use of BIM in Operation and Maintenance Phase
Facilities Management (FM) is a business practice that optimises people, processes, assets and the work environment to support the delivery of the organisation's business objectives. If maintained properly during construction, BIM can become a tool that can be used by the owner to manage and operate the structure or facility.
Additionally, if a particular building element were to fail, then the builder or supplier of that particular asset could be readily identified and contacted to provide a replacement element.
Developing A BIM Model
There are a number of BIM software applications available to develop a BIM-based model. The top three software are as follows:
QS firms would have to choose BIM-based estimating tools in order to be part of a BIM-based project and to benefit from the advantages of BIM technology. In this context, the following four BIM-based estimating applications are currently available in the market.
Solibri Model Checker
Autodesk QTO 2012
CostX 3.5
BIM Measure 16.4
Read More:
Key Risks Associated with BIM
The federated BIM model distortions the level of accountability so much that risk and liability will likely be enhanced. The designers, engineers and other contributors of the BIM process look to each other in an effort to try to determine who is responsible for the matter had raised. Another issue to address is who will regulate the entry of data into the model and be responsible for any inaccuracies in it.
Taking responsibility for updating BIM data and ensuring its accuracy entails a great deal of risk. It also requires more time spent imputing and reviewing BIM data, which is a new cost in the design and project administration process.
Challenges for Building Information Modeling (BIM)
Just as there are a number of advantages to the use of BIM, there are a number of challenges. Followings are the key challenges to BIM,
The single model
Interoperability and added work for the designer,
The sheer size and complexity of BIM,
The legal implications of using one model across multiple organisations.
Key Takeaways
Building Information Modeling (BIM) has emerged as an innovative way to manage projects. Many researchers and practitioners have indicated that the BIM technology is set to become as indispensable to building design and construction as the proverbial tee square or hammer and nail.
As the use of BIM accelerates, collaboration within project teams should increase, which will lead to improved profitability, reduced costs, better time management and improved customer/client relationships.


Admin, gcelab.com
Please see our Pillar Post to know why we founded gcelab.com.
Read More: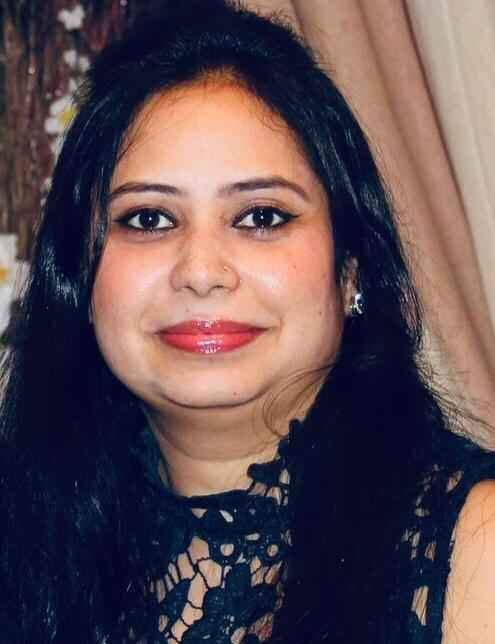 Pooja
Founder at gcelab.com, Pooja is an Entrepreneur unlocking human potential. Working in the Principles of Lean Start-up, Pooja believes in Transparency and User Happiness the most. Pooja's background in teaching gives her a sophisticated grasp on even the most tedious aspect of course building. She is passionate about people who believe that good is not enough.